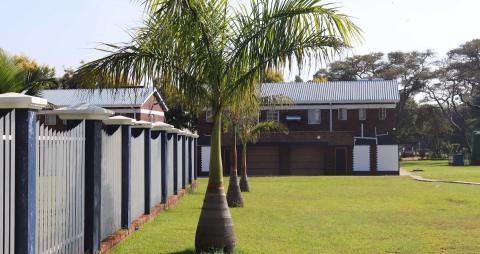 VISION
To be a school of choice, working in partnership with parents, industry and other stakeholders providing a happy, caring, stimulating and technologically up to date environment that offers a holistic and quality education.
MISSION STATEMENT
Goldridge College provides high quality education that develops God fearing life long learners with creative minds, who have compassion for others and who are well equipped to improve society.
Providing all students with a broad based education.

Ensuring that all students are exposed to a normal, straight-forward, simple learning environment that will enrich their academic potential.

Provide students with the opportunity to express self-discipline through a good healthy and disciplined environment.

Provide students with the opportunity to become aware of, and to serve the community, that is, to nurture, develop and enhance the community spirit within each student.

To develop the whole student, academically, intellectually, spiritually, emotionally, socially and physically.

To pursue educational excellence in a happy and enriched learning environment.

Expose student to as broad a base and spectrum of learning experiences, academically, sporting and culturally.

Enhance qualities of sportsmanship, co-operation, leadership, team spirit, cultural values and integrity.

To cater for all students' needs.

Create a tone and ethos to the College environment that provides maximum enhancement to developing the potential of each individual student.

Encourage, nurture and develop parental support and involvement in their child's education.

To generate healthy curiosity, knowledge and challenge by exposing all students to as wide a variety of experiences as possible, so that each individual can reach their true potential.
VALUES
Our core values are:
Integrity, equality, fairness, discipline, teamwork and excellence.